Subscribe to our newsletter
Weekly updates with new Fifty Two stories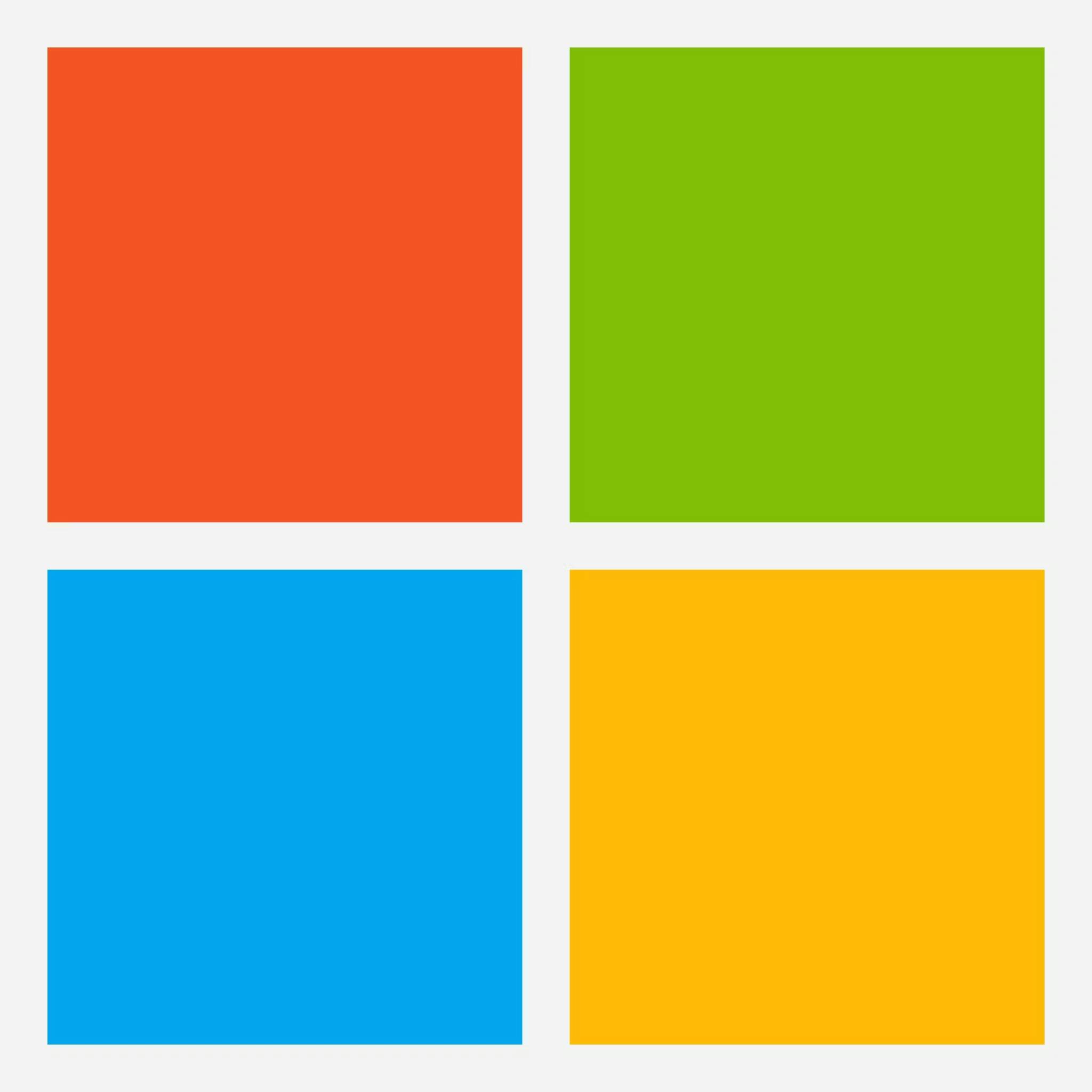 Paradigm / Shift: Stories of innovation, shaped by intelligence.
Editor's note: This story contains inputs from the team that brings you Paradigm Shift, a podcast hosted by Harsha Bhogle. This story and the podcast are brought to you in partnership with Microsoft India.
About a decade after India's independence, a manual scoreboard went up at the Green Park Stadium in Kanpur. It would become the world's largest cricket scoreboard, one that required 35 people and 135 pulleys to operate.
In 1958, this was a novelty for cricket fans. But by the time Green Park's second manual scoreboard was replaced by a digital one in 2015, both cricket and its audience had changed beyond recognition. Innovations in format and technology meant that millions would tune in to live cricket from the comfort of their sofas at home or desks at the workplace.
A steady band at the bottom of the screen—which had gotten smaller and handheld—went well beyond the basics of runs made and balls faced. Wagon wheels and pitch maps had become staples. Technologies for ball tracking and identifying inside edges were being regularly used to review the decisions of on-field umpires.
Up until that point, however, that was as far as most people's imagination went when they heard the phrase "technology in cricket." Casual fans had impassioned debates about whether the technology used in the umpires' Decision Review System disrupted the flow of a match and interfered with the purity of cricket's hallowed—and analogue—traditions.
But away from the eyes of cricket-watchers, a technological revolution was brewing in boardrooms, dressing rooms and coaching establishments. The big money flooding the game was already chasing winning formulas through data, machine learning and artificial intelligence. Technological tools weren't just being deployed to decide whether someone is out or to project how much a team can score. They were being used to figure out how to win, Moneyball-style.
There's far too much at stake for everyone involved: administrators, players, broadcasters, advertisers. And these big stakes require big data and big technological solutions to maintain a competitive edge. It's only the machines that are getting smaller and smaller, like a bat sticker that doubles up as a sensor.
"The Data Told Me"
O
ff the field, artificial intelligence is supercharging cricket analysis. Algorithms process mountains of historic data to arrive at certain outcomes and learn to assess bigger, more complex problems. This means quicker analyses and more accurate projections than any human can manage.
But on field, in real time, the player has one main job. For a batter, that's to strike the ball and pile up the runs. Spektacom, a company co-founded by former Indian Test captain Anil Kumble in 2017, makes technology that ultimately wants to help batters find the sweet spot on their bat.
This basic function was the starting point for Spektacom's PowerBat. It's an ultra light sticker, weighing less than five grams, that is stuck to the bottom of the bat. What's new? Well, the sticker has a bunch of MEMS sensors that pick up which part of the bat was used to strike the ball. With that piece of detail, the PowerBat scours the information it's already been fed, and produces a set of data that can lead to actionable insights. This comprehensive mathematical profile of a player's batting technique—including information about power, swing, angles, speed— is then visualised in clean graphics on the PowerBat app.
"After two-three sessions, I was consciously putting an effort because the data told me."
If that sounds like a lot to take in, it's actually not. As Priyank Panchal attests, a bat with the PowerBat sticker looks and feels like any other you've seen with logos and designs. Panchal plays for Gujarat and is also associated with the new Indian Premier League franchise from the state, the Gujarat Titans. (The IPL is the world's glitziest T20 tournament.) He has been working with Spektacom, offering feedback on two generations of the PowerBat.
Panchal was dealing with a specific problem with his technique when he first came across the PowerBat. He wanted to maintain consistency on his backlift. In traditional cricketing wisdom, a higher backlift can generate more power in a shot. But too high, and you could struggle to get your bat down in time against pace bowling.
"When you are batting in front of coaches, they say with emotion—play like this, play like that," Panchal says. It was challenging for him to internalise what he considered vague instructions. On the Powerbat App, he saw his game reduced to cold, hard numbers: his backlift on each ball was expressed as an angle. That made a lot of difference. "After two-three sessions," he says, "I was consciously putting an effort because the data told me."
It was a surprisingly simple switch for Panchal who is interested in artificial intelligence and thinks deeply about technology changing the game. "I wanted that data in front of me. I rely on data, not on the emotional part of someone." Now, he's even put a percentage figure to how much his game has improved: 10-15 percent. "If it had been 1-2 percent," he adds, "I would have taken that too."
Get a Grip
F
ans who tuned into the Tamil Nadu Premier League 2019 matches saw a colourful graphic appear at the bottom of their screen within microseconds of bat connecting with ball. Red bars on a cricket bat illustration flickered to inform the viewer about "bat power." If you squinted a little, you'd make out the letters "SPEKS" to the left of the graphic.
"In a game like cricket, which is more geared towards T20 and power hitting, a technology like PowerBat gives you very precise insights into how you want to structure your game, how you can play in a specific scenario," Abhishek Binaykia, chief operating officer and chief product officer at Spektacom, explains. "It helps the player better understand their strengths and weaknesses."
Between a coach, a batsman and the PowerBat, there's no lag between collecting the data and analysing it. It affords coaches the ability to pinpoint areas of improvement on the spot, a task that would have taken several training sessions when they only had their eye and intuition to rely on.
Vijay Madyalkar, director and head coach of batting at Just Cricket Academy in Bengaluru, provides an example of a batsman who had an issue with power-hitting. This batter was not able to find the boundary consistently, Madyalkar says. The problem baffled his coaches: they had watched over many sessions but could not pinpoint the cause.
"Kids are more exposed to T20s and there is a lot of belief in power-hitting. They come with a mindset for hitting the ball."
PowerBat told them exactly what they needed to know. Every time the player hit the ball, his grip twisted ever so slightly, which in turn compromised the power of the hit. It's the kind of detail that evades the naked eye. "Suddenly the guy understands and starts hitting when he sees the numbers. It's a great thing, what else could you want? That brings confidence in the batsman also," said Madyalkar.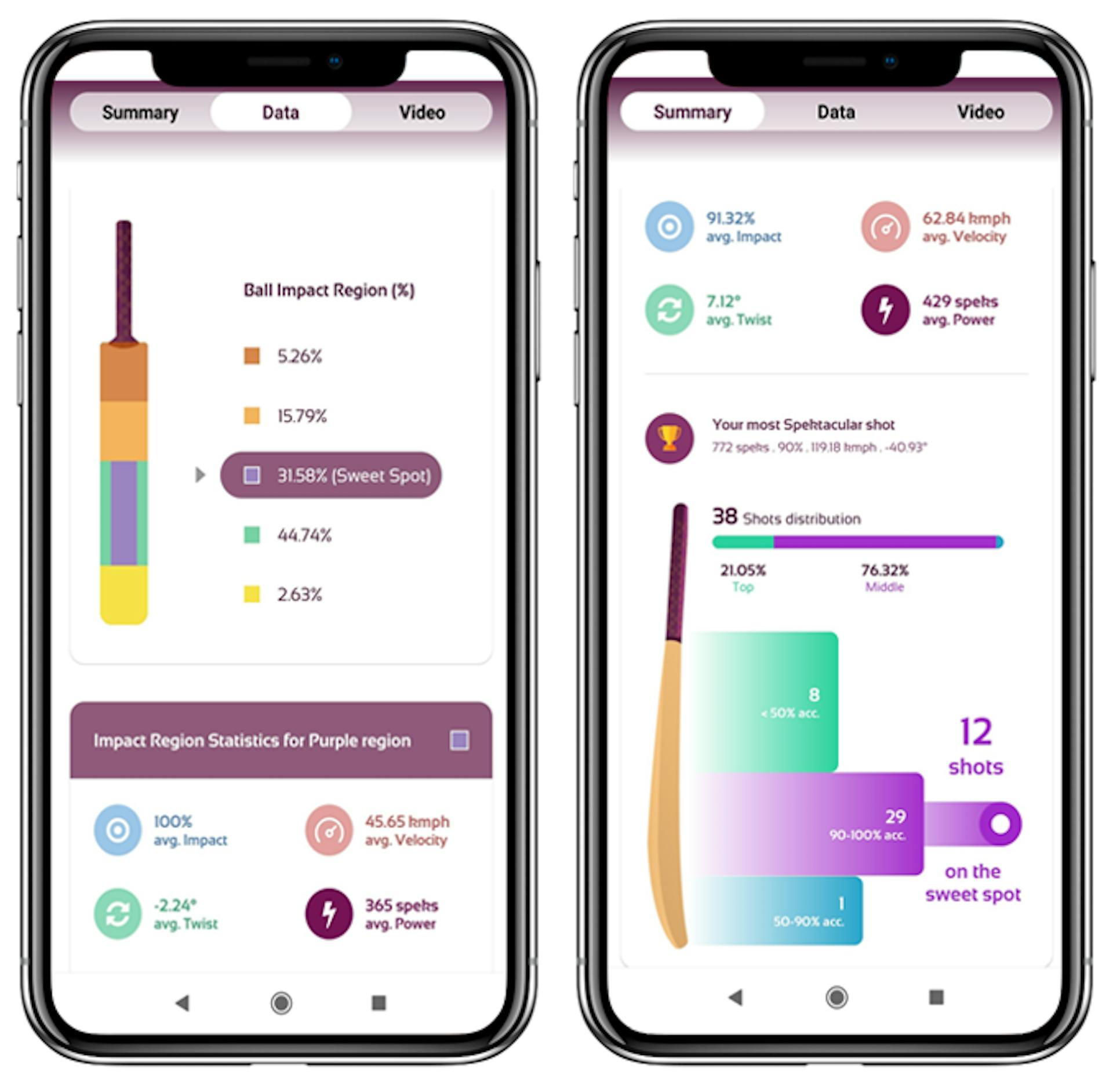 Madyalkar has been associated with the Karnataka State team as batting coach for more than 12 years and with the Karnataka Premier League for eight years. Coaching has changed a lot from when he started, he says. A lot of it is down to the technology available. "You become a better coach if you take more time to understand the technology and the data," Madyalkar says. "I think it's a matter of adapting our mindset. At the end of the day, the boy has to benefit in all aspects."
For players at both the amateur and professional levels, technology like PowerBat is putting them on a path that, in theory, will help them inch closer to perfecting their technique. The younger cricketers are aware of this and approach coaching with specific outcomes.
"Kids are more exposed to T20s and there is a lot of belief in power-hitting. They come with a mindset for hitting the ball," Madyalkar pointed out. "We encourage that. If kids want to come and hit the ball, it's fine. You need skills to even hit the ball."
Madyalkar explains that this ambition is a natural consequence of how the game itself has evolved and organised. Today, a player can make a lucrative career simply by playing in franchise-based T20 leagues. But the competition is that much more. Some of the T20-driven innovation in technique and emphasis on results has also spilled over into Test cricket, Madyalkar says. "If you look at Test matches nowadays, every game has a result. Hardly any match ends in a draw. That shows that what matters is scoring runs and taking wickets."
Claim to Frame
S
port's sequential, adversarial and result-oriented nature of sport lends itself to machine learning models, and cricket more so than most. Think of the data points provided by a single ball, from the moment it is delivered to the moment it is hit by a batter. A short list would be: bowling speed, angle to the stumps, length, bounce, deviation. Now, imagine collecting the data for all 240 balls in a T20 match, let alone a full five-day Test and you can begin to visualise the possibilities.
One of these could be to overhaul the fan experience to make it more interactive. For the most part, Indian cricket fans aren't as engaged with data as, say, fans of the National Football League or Major League Baseball in the United States. In baseball, for instance, franchises have improved their ticketing and stadium experience solutions with the help of an AI-powered chat system that picks up fan preferences.
Now, a Bengaluru-based company called Edisn.ai is trying to steer a change. It aims to provide immersive live data to the viewer, giving them real time updates on every move a player makes.
"The core capability is that we are able to recognise various contextual information which is available in the video. In a cricket game, for example, we can recognise, say, Virat Kohli or M.S. Dhoni. In basketball, you can end up on LeBron James or Steph Curry. Using stuff like facial recognition, you recognise the numbers on the jersey and stuff. It is pure-play computer vision," says Ashok Karanth, co-founder and CEO of Edisn.
In a not-so-distant future, a Kolkata Knight Riders fan and a Royal Challengers Bangalore fan could theoretically be watching different versions of the same match.
Edisn's business model is geared towards fans who stream live cricket on smartphones, smart TVs and laptops. It seeks to do something that is impossible to do with linear television viewing: create opportunities to interact with and participate in what is happening real-time.
Here is how Karanth explained it: suppose Virat Kohli has hit a half-century in a live game. If you're watching this game on a broadcast that has partnered with Edisn, you could click on a link to buy Kohli merchandise, or see what people are saying about the knock on Twitter. You can get a detailed sliced-and-diced version of contextual statistics, with the option to toggle and tweak the parameters depending on the information you are after. In territories where betting is legal, there could be a chance to view odds and place real-time bets on Kohli reaching a century.
To make all this happen, Edisn has built a tracking algorithm alongside a facial recognition mechanism that can bring up a player's stats whenever they are in the frame. An astonishing amount of raw data needs to be processed to make this possible. It means training the model with images (and jersey numbers) from every possible camera angle.
The personalised and monetisable experience is the next frontier of sport-watching, Karanth says. But for that, broadcasters and rights-holders need to come on board. A technology like Edisn's has to be tied into the broadcaster's feed. 
In a not-so-distant future, a Kolkata Knight Riders fan and a Royal Challengers Bangalore fan could theoretically be watching different versions of the same match between their teams. The KKR fan could perhaps secure early access to team co-owner Shah Rukh Khan's next film. An RCB fan could see stats from her team's perspective and tune into live footage from Bengaluru pubs that are screening the game.
The technology that makes this possible is ready-to-go and it is close to being at your fingertips. It's only a matter of time before AI makes it possible for a viewer to dive in deeper.
Amal Shiyas is an assistant editor with FiftyTwo.