Subscribe to our newsletter
Weekly updates with new Fifty Two stories
Bella Farnia town in the Lazio region is not a part of Italy you're likely to come across on influencers' Instagram reels. The nearest beaches, in Sabaudia, are about 3.5km away. The ancient wonders of Rome are farther still. Once, Bella Farnia used to be popular among long-term vacationers, who could rent its drab buildings, with their weathered plastering, cheap for the summer.
Now the people living in the residential complexes of Bella Farnia are no longer only, or even mostly, sun-chasing Italians. The majority of tenants are migrant labourers from India, largely from Punjab. Their quarters look cosy at first glance. The grass lawns around the buildings are lined with white flowers. Those used to seeing workers sleeping under tarpaulin sheets on the streets of India's big cities might even call the arrangements luxurious.
But there's more to it than meets the eye. Inside the apartments, four or five workers must share a single room. They return at the end of each day, bone tired and ravenous, to cook their meals, eat and fall into an exhausted sleep until the crack of dawn.
Italians living in the nicer parts of Bella Farnia worry about what the influx of migrants is doing to property rates in the area. But the migrants' existence is precarious. They spend much of their time worrying about the right kind of papers to formalise their residence in the country. To get here, they have often spent money in amounts they can't afford. They have left villages in Punjab in prospect of a brighter economic future. They are escaping backbreaking labour, debt traps, substance addictions, even the prospect of suicide.
But they meet the same demons in the farms of Italy. The migrants' dreams sour like curdled milk in the face of withheld salaries, haranguing middlemen, and the drugs they find themselves driven to take. Some even take the fatal, final step. In the last three years, at least six farm workers from Punjab have taken their own lives in Italy. [1]
One of them was a young resident of Bella Farnia. One summer morning in 2020, he called his mother back in Punjab, asked after his siblings, said, "I am going to work now," and hung up. When his flatmate returned from work, he found the man hanging by his unravelled turban.
"How do you know Joban?"
H
is name was Jobandeep, and he was 30 years old.
To investigate his story, we got in touch with the Carabinieri, a civilian force which is one of Italy's main law enforcement agencies. They said they'd collected witness declarations and concluded that it was a suicide, but did not have enough evidence to prosecute anyone for instigating the suicide. 
We then turned to Joban's Facebook profile.
One by one, we started contacting people on his friends list. After a few futile attempts, we got a response from one person. After Ankita introduced herself to him in Hindi, he had many questions for her: "Where are you from? How do you know about Joban? Who will you be coming to Punjab with? Will you be coming with your husband? Send a photograph of yours; there are two people in your display picture and I can't make out who's who."
He thawed after Ankita shared a phone number on which he could call us. "It's okay," he said. "Come to Punjab and I'll take you around."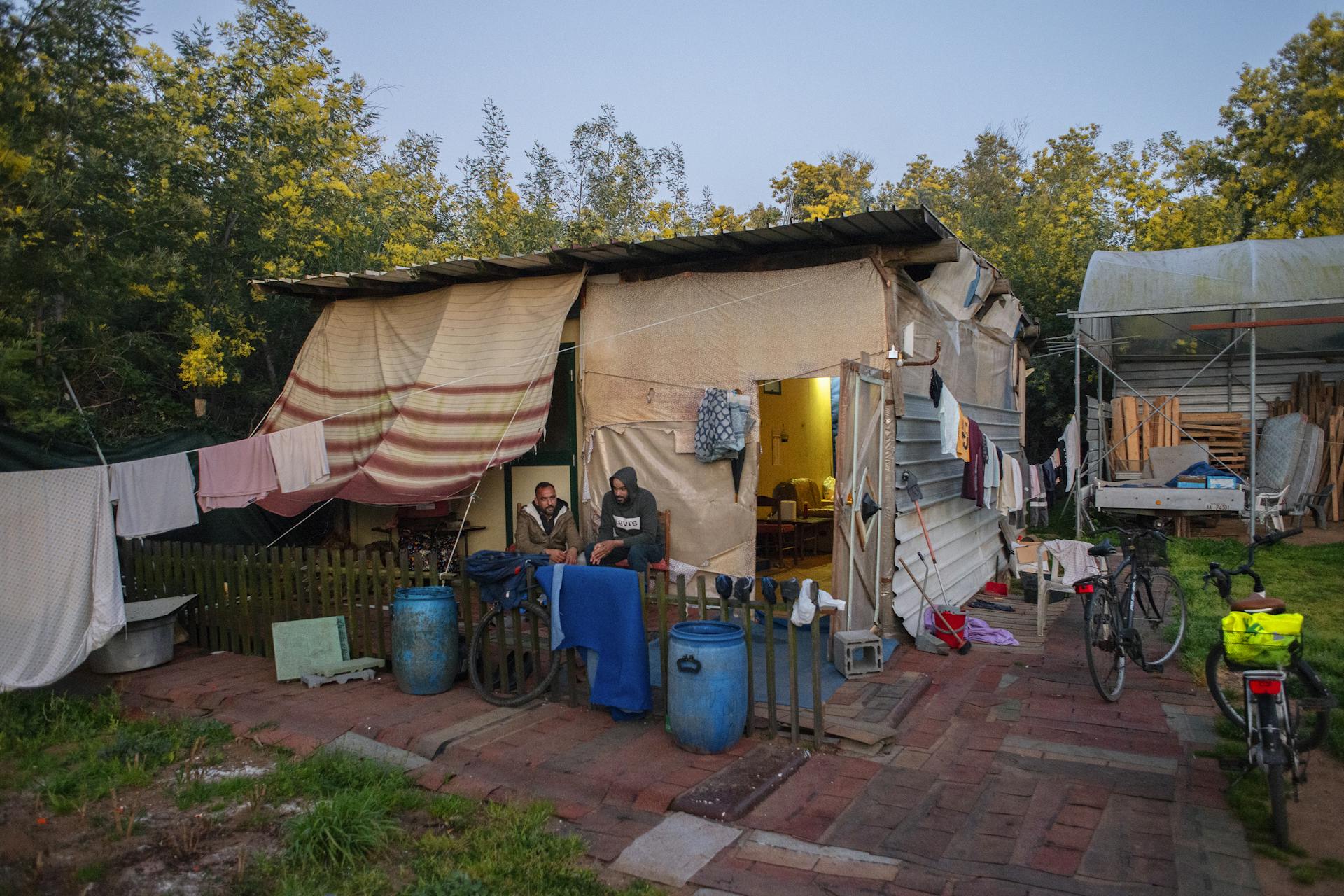 Joban's family is from a village about half an hour from the town of Jalandhar. (We are withholding its name to protect the address of Joban's family.) We visited in March this year, just as Punjab's brief spring was giving way to summer. In Jalandhar city, we met our contact and some of Joban's other friends at a tea shop. Jaskirat, slightly older than the others, told us that he had explained to our contact that there was nothing to be afraid of. "I said, 'If someone needs our help, we should help them.'" Jaskirat has been trying to get a Canadian visa for a few years now. [2]
On motorbikes, the group led our car towards Joban's village, home to about 1500 residents. Less than half an hour out of Jalandhar, we entered narrow lanes surrounded by wheat fields. The walls were painted with advertisements of coaching centres for the IELTS exam, the English-language proficiency test that's seen as a ticket to a life abroad.
Soon, the young men stopped and pointed to a house in the distance. "We won't go further, but you can all go and meet his family," one of them said. We were unsure if the family would want to speak to us. To avoid overwhelming them, our photographer colleague Marco and driver Vicky stayed back in the car.
Generously, they let us in on hearing Joban's name, and we told them about our project: investigating the migration of Punjabis to Italy and the exploitation they face as farm workers. Since the work of Indian labourers is instrumental to feeding the people of Italy, consumers should know the backstories of people who service the farm-to-table pipeline.
Jaswinder Kaur, Joban's 54-year-old mother, lives with her younger son Hasandeep and daughter-in-law Suman. Her husband Gurmeet Singh, who spent many years working blue-collar jobs in Dubai, died in 2019. Most of the household chores were managed by Suman and Jaswinder's daughter Kirandeep, who lives closer to Jalandhar and often visits with her toddler, Dilraj.
Hasan, now 30 years old and the sole earning member of the family, works on construction sites. People in the village contact him to renovate homes or public buildings. Our party was also joined by Joban's cousin, Baljeet Kaur. Baljeet, an outspoken anganwadi worker who had contested a local village election, has been a pillar of support to Jaswinder after Joban's death. "This village is quite backward," she told us. "But since we have been living here, we find it alright."
Most people in the village are farm labourers, Jaswinder said. "I used to do it too: sowing and harvesting on other people's land." Now, she is unable to do this work because of her frequent ill health. We were talking in a room that had a fresh coat of blue paint. There, we noticed a picture of Joban in a white kurta, blue vest and a maroon scarf. He was all dressed up for Valmiki Jayanti, an important festival for Dalits in Punjab.
"He understood his responsibilities"
A
ccording to the 2015-16 edition of the census conducted by the Union Ministry of Agriculture, Dalits owned only 3.59 percent of all landholdings in Punjab. The community has been historically excluded from land ownership in India. For work, Dalits in rural Punjab often take up seasonal, manual work on rich farmers' lands: Jaswinder herself had worked like this, once.
As the eldest child, Joban's responsibilities to the family started early. His father's monthly salary in Dubai was a meagre ₹7000. [3] During the 12-year period that Gurmeet Singh was in Dubai, his wife was often ill. Hasan said that a swelling in her brain would often cause headaches. "Dimaag sahi nai rainda si," Jaswinder said in Punjabi. My mind was not healthy. Joban would take care of his mother, take her to the hospital, and cook for the family. "Joban did not study further because he wanted to work," Jaswinder said. "He understood his responsibilities."
Gurmeet Singh would send money from Dubai now and then. "But when the company failed, the workers did not get any money," Jaswinder said. "My husband had a driver's licence but he came back anyway. By then, he had also started having blood sugar-related issues."
After studying till the tenth grade, Joban started taking on house painting jobs. The family's responsible child had it all planned out in his head. He would get Kiran married, and then Hasan. Before he considered marrying himself, he wanted to build a house for the family.
In a video taken at Kiran's wedding, Joban looks like he's in high spirits: laughing, singing and dancing. In one scene, he nudges his serious-looking father to pose for a picture. "We didn't have any clue about what was bought for the wedding," Jaswinder said, "Joban managed everything." At the end of the ceremonies, when Kiran said farewell to her family home, Joban's tears wouldn't stop.
He also had a flamboyant side. "For every festival, he would have new clothes stitched. He would always buy and wear the latest designs," Hasan said. "If a shirt got stained, he wouldn't wear it again." Jaswinder used to ask him what he would do with so many clothes. Don't worry, he would tell her, I am earning and I can manage the expense. "It wasn't like he was only buying for himself," Hasan said. "He would shop for the whole family."
Neighbours kept streaming into the house during our visit. Many spoke of Joban as an active member of the village community—someone who could be counted on in times of need. They told us that he regularly volunteered during the Valmiki Jayanti festivities.
Hasan told me his brother wanted him to study and not worry about bringing in money. Joban taught him to paint houses and to ride a motorcycle. "Once, when I was learning to ride the bike, I couldn't control my speed and went very fast," Hasan reminisced with a grin. Joban was riding pillion. "When we fell into the fields, Joban's clothes and sunglasses were soiled. He'd just had a haircut. He started shouting at me. It was hilarious."
Hasan made a lot of mistakes, he said. But Joban would always have his back. "He used to say, 'It's alright, he is a kid.'"
"For us, Canada is unthinkable"
G
urmeet Singh was not thrilled when his elder son decided he wanted to go to Italy. From his own experience in Dubai, he knew that living and working on foreign shores was not easy. Joban painted houses: he had not worked on the farm or done hard manual labour on construction sites before. Gurmeet felt that Joban should go to one of the Gulf countries—Qatar, Kuwait or the United Arab Emirates—and try to do lighter work there, perhaps as a security guard. [4]
For Punjabis with a certain level of education and wealth, Canada is the most popular choice for immigration. It's possible to pass the IELTS examination and start a new life as a student in Canada. The Canadian government's authorisation of a number of immigration agencies in India has also meant that there is accountability in the process.
Baljeet explained why Joban chose to go to Italy instead. "For us, Canada is unthinkable. We do not even have anyone there." Agents can charge as much as €25,000—about ₹21 lakh or or around CAD 35,000—to arrange a move to Canada and other sought-after countries like the United States or the United Kingdom. The going rate for Italy, we found, was less than half that amount: around €10,000 (₹10 lakh or CAD 16,000). [5]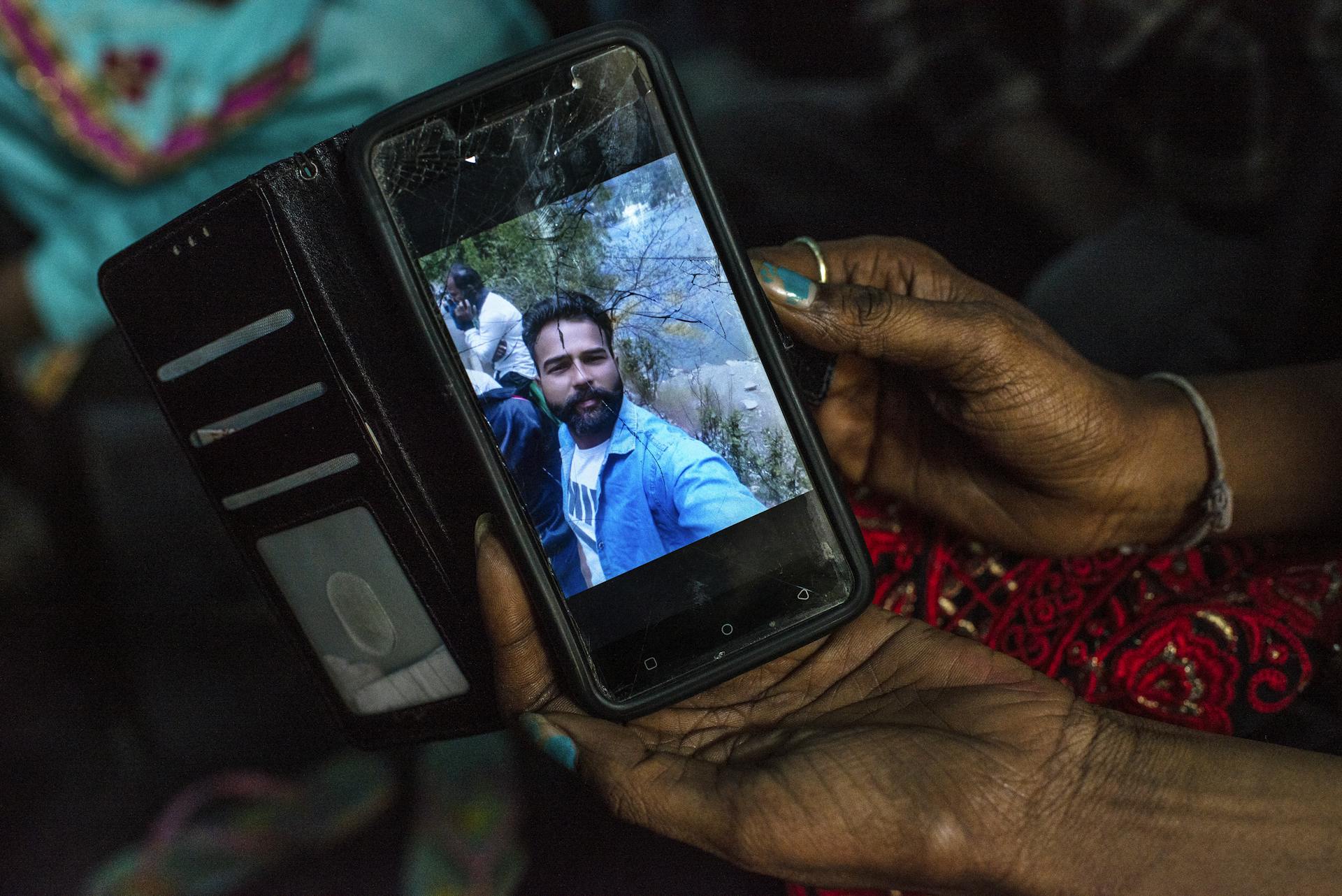 "Italy is also a big deal," Baljeet said. "But at least we knew someone there." This acquaintance was a distant cousin, a son of Jaswinder's maternal uncle. Hasan told us that the relative, who either works in a store or owns it by now, moved to Italy "10-12 years ago." They approached him to assist with the paperwork. Baljeet thought this was only fair because Joban had been a huge help when the cousin had had a wedding in the family.
In contrast to Canada, the procedure for migration to Italy is convoluted and impractical. From time to time, the Italian government declares a maximum number of foreign workers that may be admitted into the country under the Decreto Flussi, the Immigration Flow Decree. Visa applications can be submitted only during a certain period. The validity of seasonal visas issued under the decree for blue-collar work can range from a minimum of 20 days to a maximum of nine months.
The applications are submitted by employers on behalf of potential workers. The window to apply may be open for a month but, in practice, the upper limit is reached within a few minutes. Once the quota is full, no further applications are entertained for that year.
The law has birthed a network of "mediators" or "agents" who are able to charge several lakhs of rupees from potential workers. That is mainly because it requires employers to submit details of the workers without ever having known them. The agent supplies details to the employer, who then simply forwards them to the government. The agent pays the employer for their role in the process, but the worker ends up having to bear the cost.
Labour unions and non-profits in Italy are aware of this issue, but language can be a big barrier to seeking and getting help. We spoke to Hardeep Kaur, who works with Federazione Lavoratori Agro Industria (FLAI), a trade union in Italy. Hardeep goes by the name of Laura in Italy. On the walls of her office in Latina, we saw posters with slogans about the workers' struggle and the need for unity.
"Many times, an agent takes the money and gives €200-300"—₹17,000-25,000—"to the employer," Hardeep said. "The employer might not even be aware that the agent has taken thousands of euros from the worker. When the employer gets to know, he also becomes greedy." (In past instances, employers have tried to defend themselves by saying that they had no idea that a visa request was filed under their name, but FLAI representatives suggested that this was not possible.)
There is another informal link in the process: the "caporale," who is often a relatively wealthy and experienced Punjabi migrant who speaks both languages. "In the beginning, the capo is a worker who has funds from home," explained Rome-based activist Marco Omizzolo. "If you're coming from a background that is economically comfortable, then you also aspire to become a leader of the community. They live close by—like in Bella Farnia—because they have to control the workers."
Organisations like FLAI may have Punjabi translators, but migrants are by and large wary of approaching them for fear of being found out as holders of incomplete documentation. They also feel more reassured of an administrative job getting done—say, an identification document being made—when someone has been paid in the process.
"He didn't look back"
J
oban felt conflicted when he worked out just how much it could cost him to move to Italy. Baljeet was privy to his dilemma. "There was a point in time when he had already paid some money for his papers," she told us. "But he was having a tough time managing the rest. That was when he wanted to give up. I told him he had already invested part of the money and all of it would go to waste if he did not go."
In December 2019, Joban decided to take the leap. He would enter the country on a seasonal work visa. "Joban first paid ₹50,000 to our relative. Then, he paid ₹3 lakh," Jaswinder said. "Our relative has been living in Italy for 10-15 years. First, he became 'pakka'"—regularised—"there himself, and then he took his family there. Joban bought his own ticket. The relative had probably said that Joban could earn in Italy and then pay the rest. It cost a total of ₹7-8 lakh."
When we spoke to the cousin, whose name we are screening in the family's interest, he was truculent and shared very little. He confirmed that he helped Joban get the documents but deflected our question about whether he'd paid people in Italy to arrange Joban's move. "You know how people come here, right?" he said. "You see it on TV every day. What are you asking again and again? You know everything."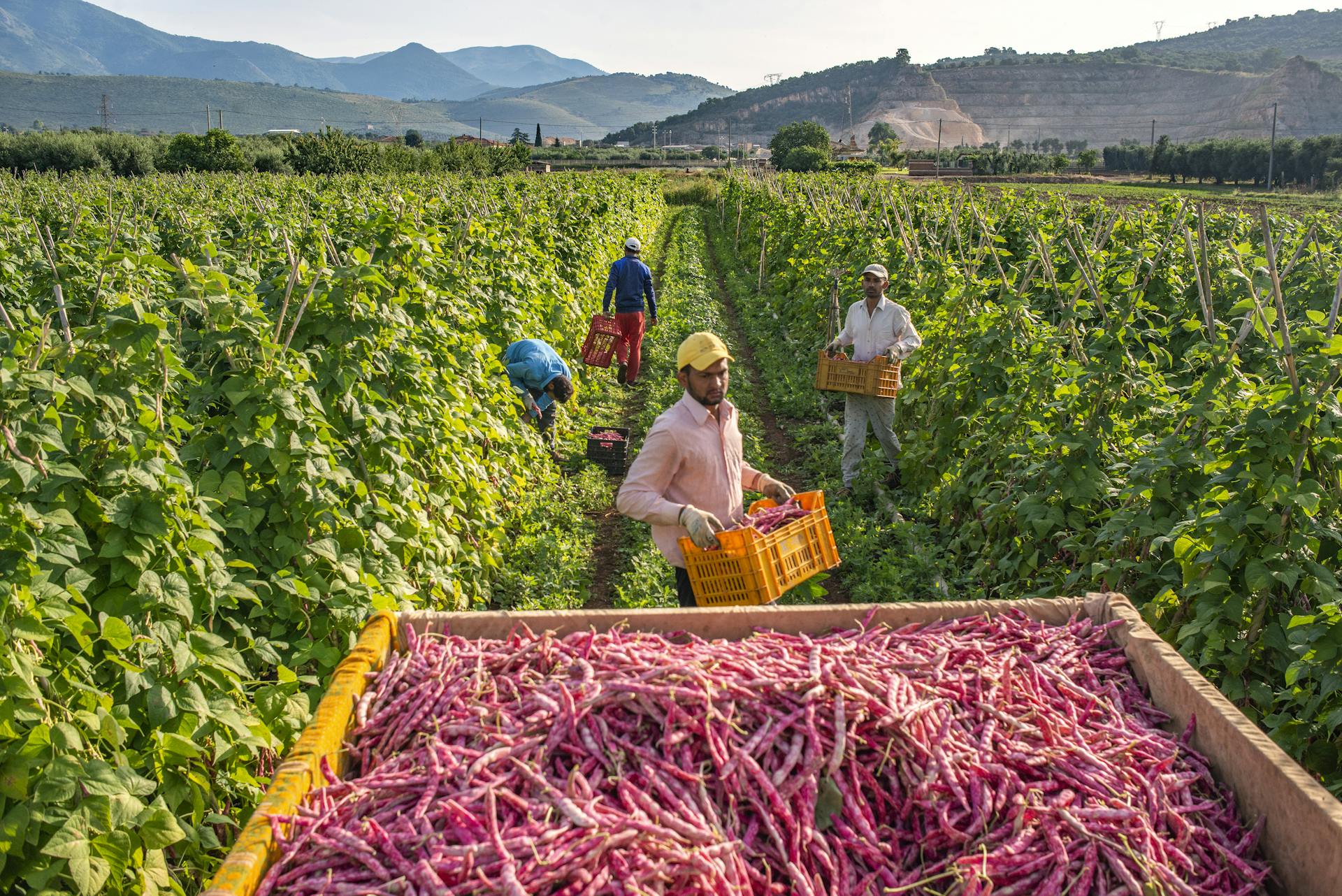 Joban's family did not have precise details about the different kinds of costs involved, or about any of the other people—apart from their relative—who may have taken money from Joban. For more clarity about the pipeline, we tried to interview a number of agents in Jalandhar, including one who'd declared himself "retired" from the work. Some refused to speak to us outright while others insisted they only ever worked on legal, over-the-table procedures like application filing.
In Punjab, when agents fail to deliver on their promise and abscond with the money, aspiring migrants don't report them. The reasoning is often: 'How can we report our own uncle or cousin?' On the other side, in Italy, a network of agents capitalises on the amorphous immigration status of vulnerable migrants. Until migrants receive legitimate papers for long-term stays in Italy, such as residence and work permits, they remain hesitant to seek medical help. They are particularly vulnerable to workplace exploitation after the expiry of the seasonal visa. [6]
To cobble together the amount that would get him to Italy, Joban reached out to friends. He even borrowed money from the owners of the shops he visited to get new clothes stitched. One the day of his departure in December 2019, Jaswinder, Kiran, and Rajpal, her husband, went to drop Joban to Amritsar. "When he was leaving, he did not look back because he knew all of us would start crying," Jaswinder said. "Then, he rang up and asked us to leave."
"That's one thing I can't tell you"
J
oban had never spoken to his employer before he landed in Italy, and the cousin had told him he was being invited to manage animals in a stable. When he reached Italy, he learnt that that job had been offered to someone else because he had arrived later than expected.
He was then offered an alternative: flower-plucking on a far-off farm, unstable and sporadic work. In time, Joban managed to land work as a farm labourer. "The work was hard," Hasan said, "but it was available every day." (According to a February 2021 report by the Investigative Reporting Project Italy, Joban's employer was Azienda Agricola Di Girolamo Gianni, in Sabaudia municipality. [7] )
In a short film on Indian workers in Italy, a worker claims he must cycle 20-25km in order to find work. [8] Once, when Joban got on a video call with his family while at work, they saw him picking aubergines. Vegetable pickers like Joban have it particularly hard in summer: they must spend all day on their haunches in steaming greenhouses where temperatures shoot up to 45-50 degrees Celsius.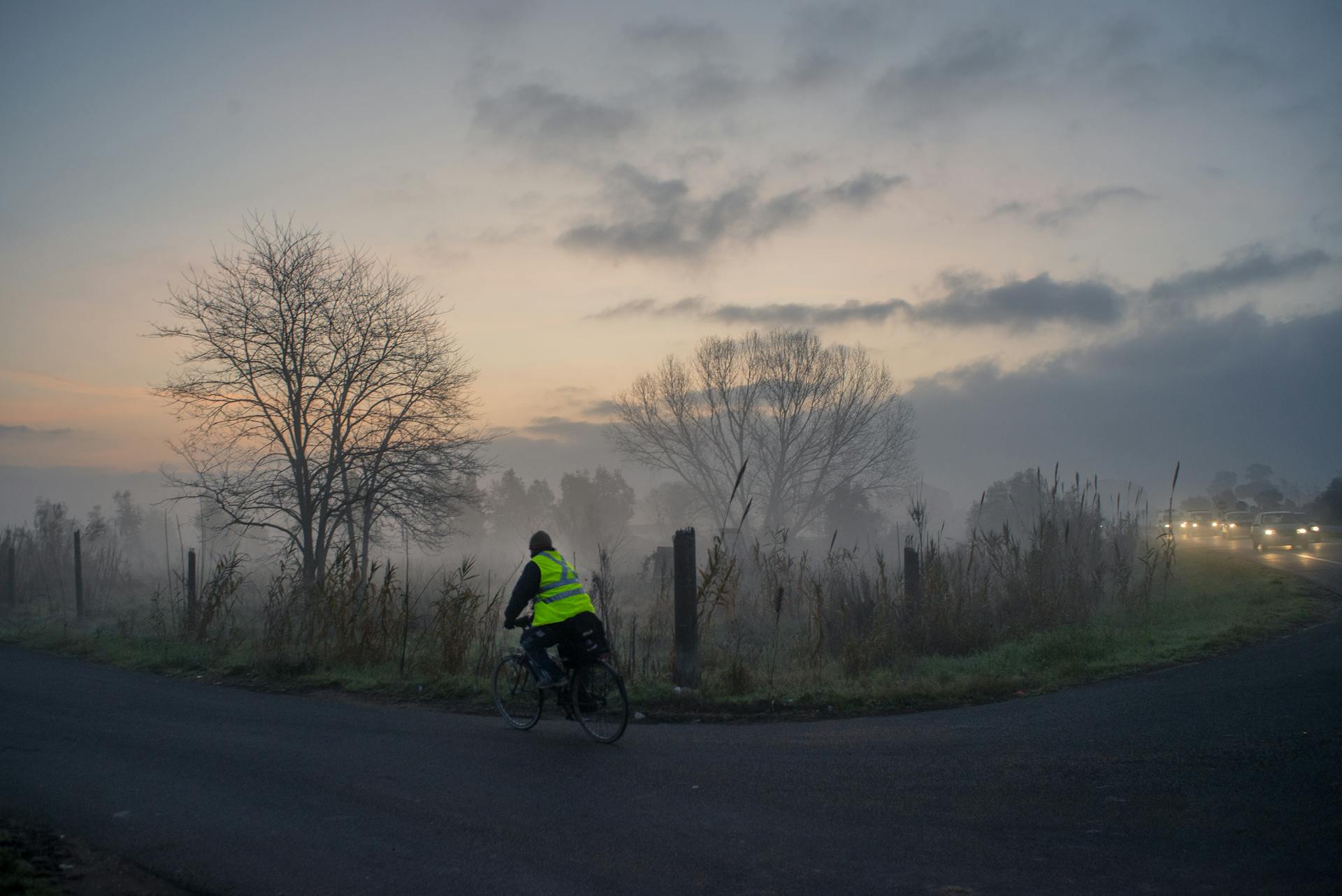 Yet, when we asked Joban's family about his days at work and the exact nature of his job, they could not elaborate. "For us, going to a foreign country is such a big deal that no one asks about the job description," Baljeet said. "We don't think about things like working hours. I once called him on video and he was on a bicycle going somewhere far. Maybe this long and hard commute was one of his stressors."
Joban's life, as one among the official 13,000 Indian workers in Latina, [9] was perilous. He'd handed over his passport to his employer, in hopes of getting regularised. He wanted to protect his mother's frail health and ensure a stress-free pregnancy for his sister, so he shared his troubles only with his brother or brother-in-law. "Ensure that Kiran has nutritious food to eat," he would tell his mother. With the women in his family, he talked about what he was cooking and eating. At times, he told them that some kind Punjabi women fed him a meal that reminded him of home.
Usually, though, he omitted details about his living conditions and the circumstances of others from Punjab who had moved to Italy. When we visited Bella Farnia in April this year, we got a sense of the things Joban was not talking about when he called home. A man scurrying about anxiously told us he needed to return to India on urgent business, but didn't have the money to buy a flight ticket. His employer had been withholding his pay for months. When we asked for his employer's name, he nervously muttered: "That's one thing I can't tell you. Nobody will tell you."
Another Bella Farnia resident, 56-year-old Rawel Kaur, told us that she had been diagnosed with cancer last year. "My husband picks zucchini on a farm," she said. "We came to Italy 12 or 13 years ago, and go to India once a year. But now I cannot visit India till my treatment is complete." That afternoon, she was planning to take a bus to Sabaudia town, hoping to find a carpenter to get something fixed in her house.
Back in Punjab, Baljeet told us that the pandemic had been particularly hard on migrant employees in Italy. They weren't receiving their salaries on time. "For Joban, it was all about work: going to his job, coming back, and sitting in his room. He had to wake up early in the morning and travel a long distance. It was exacting, tough agricultural work he had never done here."
"He would always think of others"
I
n Punjab, Baljeet was the one to first receive the news. It was a while before she could bring herself to tell the family. Their grief was as deep as their shock. "Our children go to foreign shores to earn," Baljeet said, "They should get their salaries, be it Covid or whatever else. When the salaries stop coming, it is not like the interest on the debt stops. For young people, it is hard to bear."
Joban's body was withheld by the authorities so his death could be investigated. Italy's bureaucracy is infamous, like India's, for being slow and ill-organised. It was a whole month before the authorities handed over Joban's body for the funeral. Joban's last rites were performed by the Italy-based relative and his wife. The family in Punjab attended on video. "You must be aware of the system there," Baljeet said to the Italian members of our team. "Can you help us understand why the authorities did not release the body and had to keep it for so long?"
Joban's family now also bears the burden of paying his debts. Jaswinder told us that the villagers have been kind. "When my spouse was sick, we spent a lot of money for his treatment. People know we don't have money."
But Baljeet said that she expected more out of the village authorities: "Nobody in power raised the issue that the family should get financial help," she said. "The sarpanch"—the village head—"should be taking these things up, because he is connected to those higher up."
The family wants to do "the right thing" and repay their debts. They wondered if they could still get some help from Italy. Hasan's earnings go towards meeting household expenses. After losing Joban, they won't entertain the thought of Hasan going abroad to work. Theirs was the only family we encountered that didn't ask the Italians on our team any questions about the country's visa processes.
Joban had big plans for Hasan and his other friends in the village: he wanted them to migrate so that they could recreate their own little community in Italy. "He was so noble," Hasan said of his brother's wish. "He would always think of others."
Hasan himself has completely ruled out the idea of travelling in search of a better life. He has enough work in the village, but it comes with its own risk. "I have to climb so high. I fell down once or twice," he said. "Dubai has a good system. They give you complete safety gear when you are working. Not in Punjab."
Amidst the regret and grief, there is one piece of news that brought some solace to the family: Project Joban. Marco Omizzolo, the Rome-based activist, launched this initiative after Joban's suicide to create awareness about workers' rights and provide legal help to them. "When young people go abroad, they do not know the local language," Hasan said. "They do not even know how to fill the forms. This project is a good initiative to help them."
For Baljeet, the project means that Joban's life and work has not gone in vain. "When someone is so close to god, when someone serves people, his name is kept alive even after he is gone," she said. "Look at you. You have come so far searching for Joban's name. Now Joban's name will help people in Italy too."
This report was developed with the support of Journalismfund.eu. The masthead illustration is based on a photo by Marco Valle.
Ankita Anand is a Delhi-based journalist, and an editor with Unbias the News.
Daniela Sala is an award-winning freelance multimedia journalist focusing on the SWANA region and covering the climate crisis, migration, trafficking, human rights, and mental health. Her work has been featured by national and international media. She is a co-founder of FADA collective.
Marco Valle is a documentary photographer based in Italy. His stories explore issues related to local communities, environment, health, human trafficking, exploitation of migrants, and coexistence with the wounds of the war. His work has been featured in The Wall Street Journal, The Guardian, National Geographic, L'Obs, 6Mois, l'Espresso, Bloomberg, British Journal of Photography, Woz, Geographical, Internazionale, FQMillennium among others.