Subscribe to our newsletter
Weekly updates with new Fifty Two stories
Inside the Kolkata auditorium, Hikaru Nakamura was a picture of concentration. It was November 2018, the start of the city's brief winter. He was trying to find a way to defeat a 13-year-old prodigy in a blitz match at the inaugural Tata Steel India Chess Tournament.
Blitz is a form of time control. It's the T20 of chess formats. Players typically have three to five minutes to make their moves. For the old-school classic format, FIDE, the world chess body, stipulates 90 minutes for the first 40 moves, followed by half an hour for the rest of the game. On top of that, players have an additional 30 seconds per move, starting from the first. Chess, like orchestral music, is all about its rules. Innovation is special because it must be within bounds.
Not long before the Kolkata tournament, the prodigy R. Praggnanandhaa or, as he is known on the circuit, Pragg, had become India's youngest and the world's second youngest GM, or Grandmaster. His rival, the Japanese-American Nakamura, is one of the world's best Blitz players. He needed only to beat Pragg to pip the home favourite, a certain Viswanathan Anand, to the overall title.
Nakamura started strong. He had a time advantage over Pragg as the match hurtled towards the point when the king is activated: the endgame. Their pieces were matched—six pawns and a knight each—but Pragg's were cramped for space because of Nakamura's advance up the board. With the clock ticking, Pragg matched Nakamura move for move, forcing the older player into a hasty sacrifice of his knight. Nakamura was clearing the path for a "pawn promotion": when a pawn reaches the opposite end of the board, it can be converted into a more powerful piece of the player's choice—a rook, bishop, knight or even a queen.
But then came a short sequence of lightning moves, and Pragg's knight was standing sentinel in front of Nakamura's pawn. No promotion. Nakamura shook his head in frustration. Pragg had not only defended valiantly but also forced a stalemate. Nakamura's pieces had nowhere to go.
Later, Pragg got together with Sagar Shah, co-founder of the ChessBase India website, to analyse the endgame for ChessBase's YouTube channel. "You would have won the game if Nigel Short's rule was in force," Shah cheekily suggested. Short is the outspoken British GM who controversially suggested handing over the win to the player that forces the stalemate. (He once tweeted that this was an "entirely logical rule for the first several hundred years of chess.") Shah described the game as the "most important of the tournament" because it forced Nakamura into a tie-break playoff with Anand. Anand won that clash. Pragg wore a shy grin, acknowledging his role in the victory. Anand, Pragg's fellow Chennaiite, is his idol.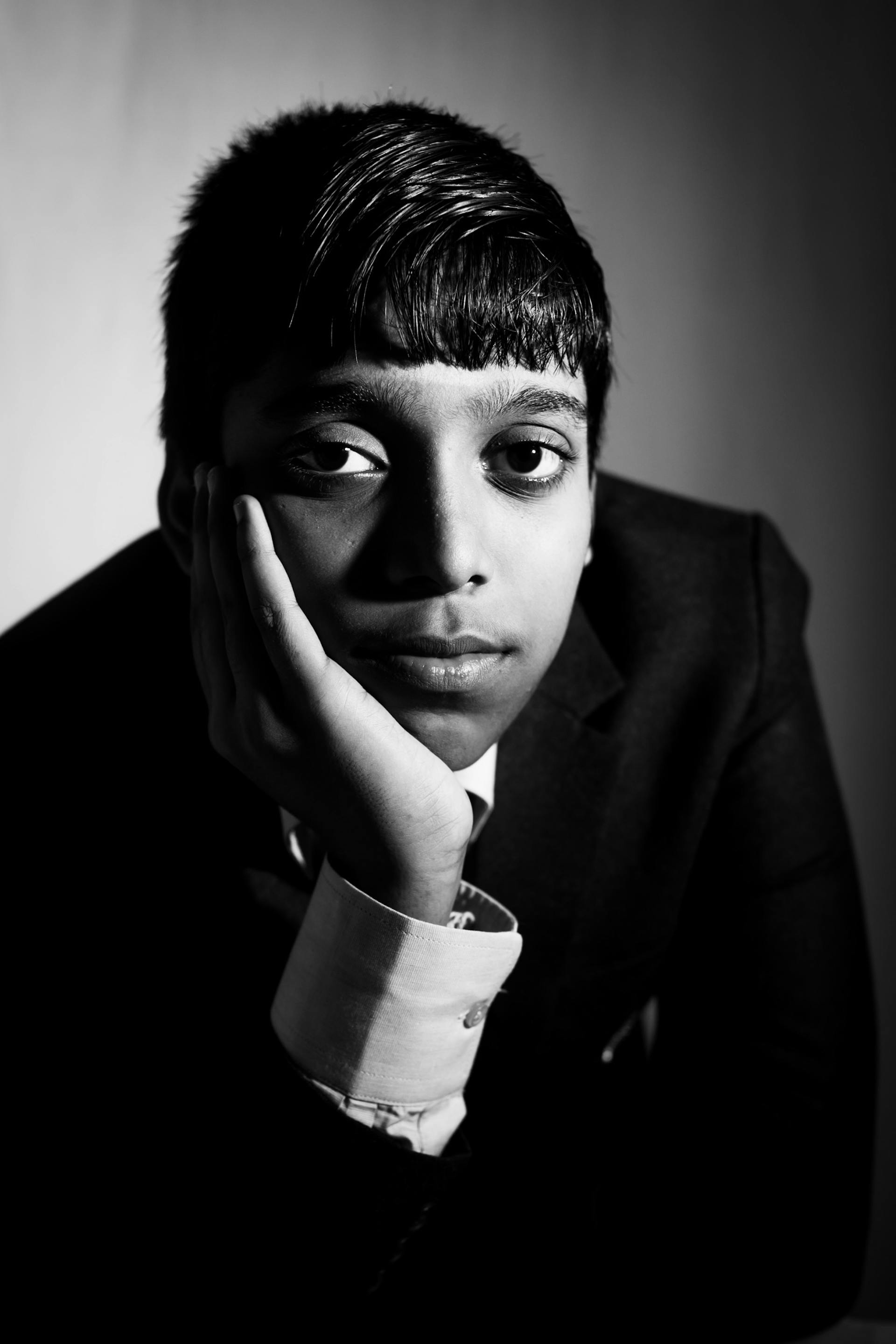 Pragg is one of the scions of a Chennai chess dynasty that goes all the way back to the 1970s, one that reached its apogee with the exploits of Anand in the 1990s and 2000s. Out of 67 Indian GMs, 24 are from Tamil Nadu. Most are from Chennai.
"While all artists are not chess players, all chess players are artists," the French-American painter, chess player and all-round aesthete Marcel Duchamp said. For the average Chennai resident, chess may be less of a philosophical matter. The game has been co-opted into the world-view of the city's upper-caste middle class. This may be summarised as: "Study hard from the start, get through to an IIT or IIM and then you can figure out the rest of your life." Chess is one of the few deviations from this track that seems tolerable. It takes long, focussed hours over the board; hectic brainwork while maintaining an impassive exterior; every move is a means to an end. The denizens of Chennai love solving puzzles. Chess is the mother of them.
One
C
hess magazines sometimes make lists of the "best chess cities in the world." Havana is the birthplace of José Raúl Capablanca, who dominated the game in the 1920s. Through the 1960s, an avid hobby player named Ernesto "Che" Guevara took a keen interest in organising major tournaments at the iconic Hotel Habana Libre. In an account of the 1966 Chess Olympiad in the city, Soviet grandmaster Viktor Korchnoi recollects an incident where Mikhail Tal [1] was hit on the head with a bottle while dancing with a local girl at a nightclub.
Then there's Moscow, the headquarters of the Soviet chess juggernaut which dominated for most of the twentieth century. Other cities that appear on such lists include London (hosted several world chess championships) and New York (everyone loves its public chess tables). Iceland's capital Reykjavik hosted the legendary 'Match of the Century'—the 1972 world championship, a mammoth best-of-24 series contested by the enigmatic American Bobby Fischer and the Soviet Union's Boris Spassky. Spassky lost the world championship, but the Soviets had an outsize influence on the growth of chess across the world, particularly in a friendly nation to its east. We gave them the films of Raj Kapoor and Bimal Roy. They gave us chess clubs.
T
hen there is Chennai. There is a billboard on the national highway to Padi, the industrial suburb where Pragg lives with his family. Paid for by his school, it shows the chief minister of Tamil Nadu, Edappadi K. Palaniswami, congratulating Pragg for his achievements.
Padi lies past an exit on the arterial Grand Northern Trunk Road, the primary link connecting Chennai to Andhra Pradesh and beyond. Far away from the temples of Mylapore and the trendy cafes of Nungambakkam, it is one of the areas that form the small-scale manufacturing backbone of Chennai. It is a hub for automobile parts producers and car showrooms. Here, a whiff of diesel hangs around the trucks carrying loads of freshly-minted vehicles and spare parts to different corners of the country.
A few traffic signals down the industrial estate road is a cluster of two-storey houses called Kumaran Nagar. Pragg's family home is in one of the narrow cross streets here.
When I went to meet them last year, I noticed one wall of the small living room was a floor-to-ceiling glass cabinet brimming with medals that Pragg and his sister R. Vaishali—19 years old and a Woman Grandmaster—have won over the years. "These are only a few, we have some more put away inside because there is no space here," the soft-spoken A. Rameshbabu, branch manager at the Tamil Nadu State Corporation Bank, and Pragg's father, said.
Pragg and Vaishali emerged from the bedroom. They'd been playing chess on their phones. In his shorts, 'home' t-shirt and dishevelled hair, there was little to separate Pragg from the average teenager, apart from his unusual synchrony with his sister. Before they answered any questions, they consulted each other in gestures.
After a few minutes of routine chatter, however, something Pragg said had the effect of placing him with Kasparov of Baku (and more recently of New York City), Carlsen of Tonsberg, even Anand from Besant Nagar, an affluent neighbourhood that's such a world away from Padi that it might as well be another city. "By the time I'm 20, I want to be the World Champion."
"In Chennai, there was never a problem of 'whom do you go to.' The Soviets also had this kind of system."
Chess games featuring India's talents rack up millions of views on YouTube. The "most viewed" video is of a game between Pragg and Surya Shekar Ganguly, a 37-year-old GM from Kolkata. It was filmed by ChessBase during the November 2018 event in Kolkata, and now has 31 million views.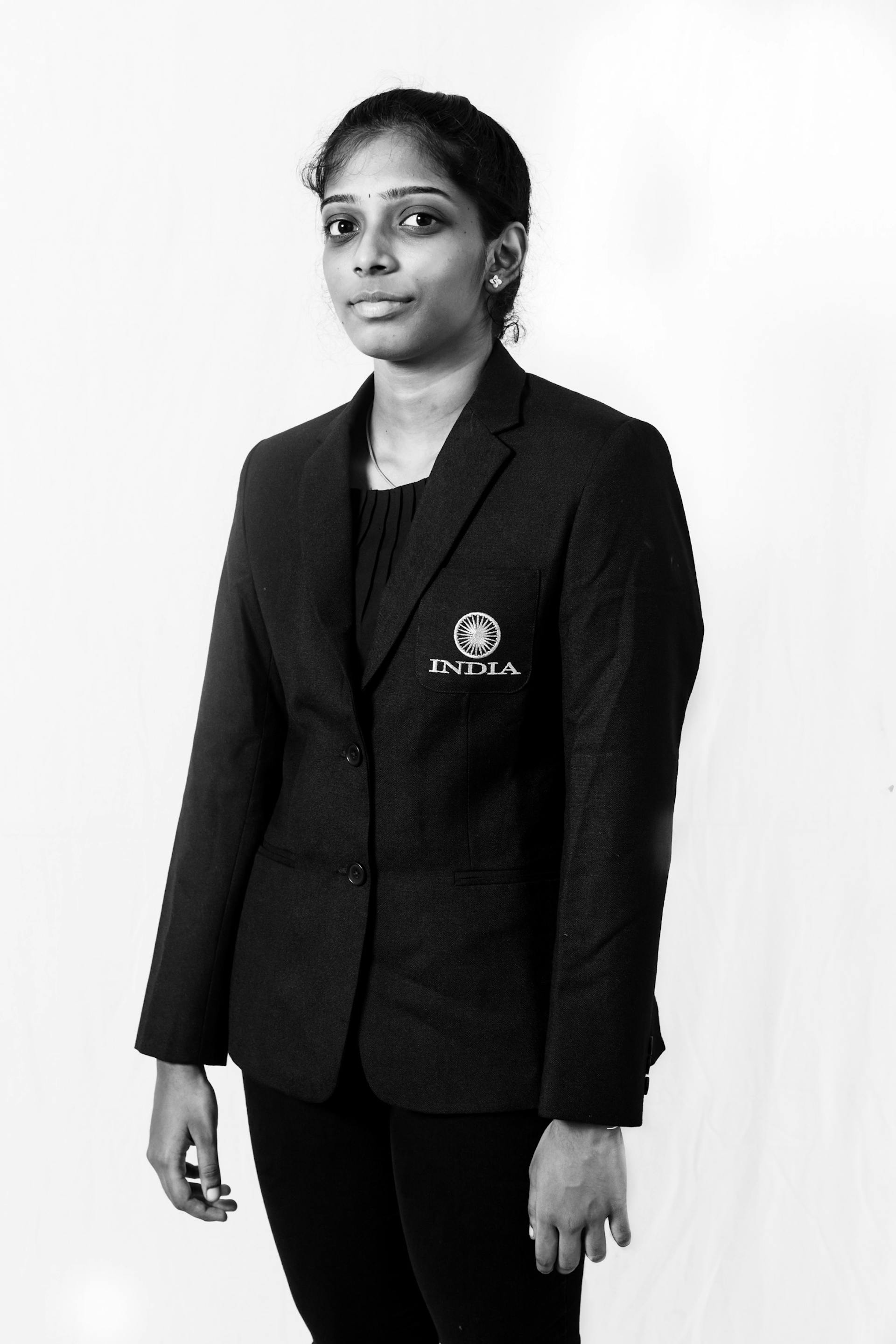 Pragg was coming into the game after a string of losses. The match began with a Sicilian Defence. Ganguly moved his black pawn to c5 in response to Pragg's opening move of white pawn to e4. The Sicilian is an aggressive opening that throws the game open, indicating the start of a battle for the centre of the board. Until the fourteenth minute, it was hard to pick a winner. Then, the tide turned in Pragg's favour. Ganguly, perhaps in the interest of pressurising Pragg's white king with a check, blew a pawn's cover by moving a rook. A moment of madness, a single pawn advantage, and the game was turned for good. Pragg's pieces cornered Ganguly's king while his lone black rook stood forlornly on the far side of the board.
"The reason they got into chess is quite silly actually," says Rameshbabu. "My daughter used to watch a lot of TV. To divert her attention, we enrolled her at Bloom chess academy, a few streets down from our home. The coach there, S. Thyagarajan, told us she was quite talented."
R. Nagalakshmi, Rameshbabu's wife, had just finished preparing lunch and joined the conversation. Pragg picked up the game at "around three-four years," she said. He would observe intently while Vaishali practised at home. In 2012, when he was a few months shy of seven, he was selected to compete in the Asian Youth Championship in Sri Lanka. There, he won a gold in the under-8 category.
By then, the parents had realised that their children were no ordinary talents. [2] As Pragg kept winning, help started trickling in from other quarters. His school, the Velammal Matriculation Higher Secondary School, reimbursed air fares and a corporate sponsor, Ramco Cements, started paying for accommodation.
Pragg followed the Sri Lanka win with another at the World Youth Championship in Al-Ain in the United Arab Emirates. "What I like most about the boy is his dedication to the game," M.A. Velayudham, the head coach at Bloom, told a local newspaper. "Pragg can sit for seven hours in coaching class and, on the same day, still finish the homework I give him." The same journalist asked Pragg how he was going to celebrate his victory.
"I will get permission from my parents to watch TV while eating," Pragg said.
With the best Indian coaches lining up to teach the Rameshbabu siblings, their father placed them with coach R. B. Ramesh in 2014. Ramesh had seen considerable success as a player, winning at the 2002 British Chess Championships and the 2007 Commonwealth Games. He came into his own as a coach, going on to train about a dozen of India's GMs and the national Olympiad team. In 2008, with his wife Aarthie Ramaswamy, a Woman Grandmaster, he started an academy called Chess Gurukul.
On the circuit, Ramesh has a reputation as a master theoretician. His chess "studies" are sought after, especially in the online coaching ecosystem. Studies are tactical puzzles, typically based on an imaginary endgame position thought up by the puzzle creator. Also called "compositions," [3] they are meant to improve the solver's "calculation"—the ability to think ahead in terms of one's own and the opponent's moves. Classes offered by Ramesh and other top coaches can cost a pretty penny. In July last year, Ramesh and the Russian GM Alexander Motylev offered a couple of 3-hour sessions of online coaching for $500 (around ₹38,000 then) per participant.
In one video for Nurtr, an online coaching start-up whose offerings include chess courses conducted by Ramesh, Pragg solves an endgame problem while blindfolded. Ramesh reels off a list of 14 piece positions—6 white pieces, 8 black pieces—before saying "white to play and win." It takes just three minutes and 15 seconds for his star pupil to pipe up with the solution: "I got it, it's bishop G5 mate." Ramesh goes on to explain how this is the final move in a series of manoeuvres that would end with the black king being checkmated. It's hard for a casual watcher to follow the sequence of moves on the chessboard graphic on screen. It's harder not to be astonished by Pragg's visualisation and calculation skill.
It explains why, in December 2019, Pragg became the second youngest in the world to cross an Elo rating of 2600. Named after its Hungarian-American developer, the Elo system establishes the relative skill level of players in zero-sum games. The winner takes points off the loser. If a high-rated player wins, then only a few rating points will be taken from the low-rated player. However, if the lower-rated player scores an upset, significantly more rating points will be transferred. Only about 260 players in the world have a FIDE-approved Elo rating greater than 2600. Out of 15 Indian players with a 2600-plus rating, seven are from Chennai.
When we met in February last year, Pragg and Vaishali had just returned from a tournament in Moscow. They were scheduled to travel to Vietnam and Iceland. They're typically out of the country for anything between 150 and 200 days a year. Then the pandemic led to an enforced break. Top chess players' travel schedules might not quite match those on the professional tennis tour, but they are still strenuous. The travel can be especially draining because chess has some interesting outposts that are not necessarily on the global tourist trail. The 2018 World Cup was in Khanty-Mansisyk in the Siberian region of Russia, while 2020's U16 Olympiad was originally scheduled to take place in October in the landlocked Azerbaijani exclave of Nakhchivan.
Yet, wherever in the erstwhile Soviet Union their game will take them, the story of Pragg and Vaishali always returns to Chennai.
Two
T
he journalist Susan Ninan is a close follower of Chennai chess. Ninan works for ESPN India and is the co-author of Anand's autobiographical book Mind Master: Winning Lessons From A Champion's Life. "I think what has happened in an organised fashion in Tamil Nadu is the passing on of knowledge," she explained to me. "From Manuel Aaron, it went to Anand. Now you have Ramesh coaching guys like Pragg. There was never a problem of 'whom do you go to.' The Soviets also had this kind of system."
A fondness for chess was one of the things that survived the transfer of power in Russia after World War I. The Romanov tsars were keen players. After the revolution, Vladimir Lenin encouraged his countrymen to play the game because it encouraged independent thinking. The Bolsheviks opened free chess schools and pushed their players to earn glory in tournaments abroad.
Mikhail Botvinnik won the world championship in 1948. From that year, the Soviets dominated global chess till the balkanisation of 1991. There was a constant flow of talent, with young prodigies consistently prepared to fill the boots of veterans. The Soviet School approach was to expose talent to systematic rigour rather than let it run wild and unsupervised. At the Fischer-Spassky games of 1972, dozens of GMs lingered on the sidelines, offering advice to Spassky. Fischer, on the other hand, had only one assistant.
Even after 1991, the game continued to be dominated by players from the wider Russian region, though there's been some decentralisation, mainly due to the efforts of Anand and Norway's Magnus Carlsen. They're the only non-Soviets in the elite roster of six players who have won more than one undisputed FIDE world championship title [4] after the Second World War.
Chess was a kind of soft power that the Soviet Union exported to countries during the height of the Cold War. The cultural wings of Soviet embassies across the world played a pivotal role in the spread of chess's gospel. One of these was the Tal Chess Club in Chennai, named for Mikhail Tal. [5]
Manuel Aaron knows a lot about the early Soviet GMs. Aaron is India's first International Master, and the 85-year-old pioneer of Chennai's chess scene. He still coaches at his eponymous academy, located in a leafy lane in the affluent Shastri Nagar neighbourhood in southern Chennai. In the 1970s, when he was president of the Tal Chess Club, Aaron had the opportunity to play and interact with a number of Soviet players.
Aaron taught many of Chennai chess's idols, including Anand and Ramesh. He still spends at least four hours on the board every day. "I coach about 40 children nowadays," he told me. "I remove my queen and rook and I encourage them to defeat me—that way they get interested in the game."
"When I began playing, my father asked me, unakku ithu soru poduma (Will chess feed you?)"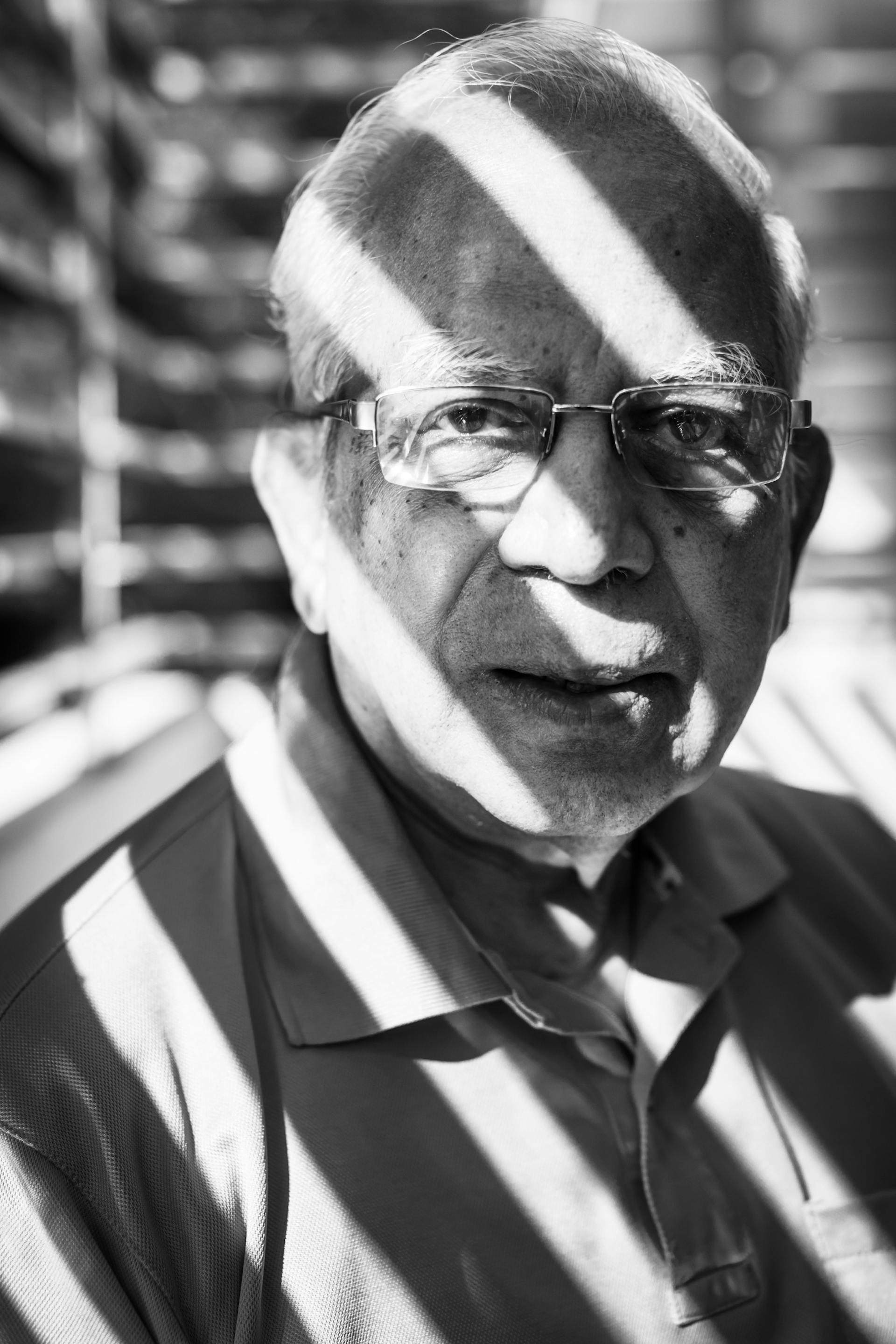 Aaron's early experiences were quite different from what today's young players go through. "When I was playing, chess was not this organised. Even though I became an IM, I never played professionally in that sense. Throughout my chess career, I was working at the Indian Bank and used to take leave to attend tournaments. When I began playing, my father asked me, unakku ithu soru poduma (Will chess feed you?)"
On average, Aaron says, today's players are more determined. "They know if they do well at chess, they'll do well in life. We never had that. Even when you became number one in the country, nothing happened to you. The parents are more ambitious too."
Of course, there is more money in the game now. Anand's net wealth is speculated to be more than $3 million. The winner of an international event is typically set to bag $100,000 (around ₹73 lakh currently). At India's national championships, the prize money for finishing first is ₹5 lakh. Yet, raising funds is a challenge even for those near the top rungs. Corporate sponsorships are not easy to come by. Last year, a report in The Times of India noted that the annual expenses of a young player aiming to become a GM could go up to ₹25 lakh.
In January 2019, 13-year-old D. Gukesh pipped Pragg to become India's youngest GM. Just last month, he won the under-14 event at the World Cadets and Youth Rapid Chess Championship organised by FIDE. The tournament was held online, of course. But pre-pandemic, Gukesh's travel schedule was so packed that we had to postpone our meeting thrice.
When I finally visited his home in Korattur in western Chennai, he was playing badminton with his uncle in the front yard. Gukesh's father Dr. Rajnikanth, an ENT surgeon, was upset about his son being overlooked for a national award. "I got a call from a Union government official, saying Gukesh will be the recipient of an award for sports achievers. We sent across all the documents they asked for but the award was given to someone else."
Dr. Rajnikanth has all but given up on his medical practice to support Gukesh. "Despite disappointments like this, I'm happy that my family, our close friends and my colleagues have been so supportive. Since I travel a lot, my colleagues take care of follow-ups with my patients and many of our college friends sponsor Gukesh informally, even without us asking."
Gukesh seemed unperturbed by these concerns. In his adolescent crackle, he said, "I like how complex the game is. I want to keep solving the questions the game throws up."
H
igh-level competitive chess comes with its own stress factors. To find out more about the average Chennai player's concerns, I went to the T. Nagar Chess Academy located in KK Nagar, a southern Chennai neighbourhood named after the late political leader M. Karunanidhi. A. L. Kasi, the 51-year-old founder of the academy, is a clerk in the postal department. He lives with his family on the ground floor of a two-storey building not far from a city landmark—Udhayam theatre, famed for its fan ritual of pal-abhishekham, a milk anointment for giant cut-outs of Tamil film stars.
The academy is on the second floor. When I visited, numerous chessboards and stop clocks were lined up next to each other. Imagine a traditional Tamil wedding lunch—slim metal tables, rows of plastic chairs—but with chessboards instead of plantain leaves.
The bearded and affable 42-year-old Srinivasa Rangan is a coach at the academy. "Kasi was an international rated player, he achieved a maximum rating of 2,220. He started this chess club because he was inspired by this old man in T. Nagar called Dakshinamoorthy Sir," Rangan told me. "We started it in T. Nagar but now we have three branches and get about 120 students every year."
Rangan too was a 'rated player,' as they say, and had hit a maximum score of 2,095. "In the beginning, in 1999, we were using a small room inside the Subbulakshmi School in T. Nagar. The space was very tight and, also, many of us smoked, so the school authorities kicked us out after some time," Rangan told me. "We wanted to continue the tradition and the only non-smoking chess players were children, so we started these coaching centres."
Rangan told me that Dakshinamoorthy Sir's house and the Tal Club were inspirations. There was one clock to play the 'lightning' format at Dakshinamoorthy Sir's house, Rangan recalled. You had to win to stay at the table. Last-minute moves added to the thrill of the ticking clock. "It was almost like a T20 match. Even though 30 people used to come every day and play on the terrace, Sir's family used to give tea, coffee for everyone."
The earliest club in Chennai was probably Mylapore's Solar Chess Club, established in the 1920s by K. S. Subramanya Iyer. Many talents, such as GM Vishnu Prasanna, played their first tournaments at Solar. Tal (which was renamed as the Emmanuel Chess Centre in 1996) was set up in the early 1970s and played an instrumental role in nurturing the culture, not least because of its practice of flying down Soviet players for workshops and lessons. Soon after, Tal's counterparts, also named after Soviet GMs, came up in the other metros. Mumbai and Delhi had the Botvinnik Club. Kolkata got the Alekhine.
In his book Mind Master, Anand wrote about a formative interaction he had with the Latvian GM Vladimir Bagirov at a Tal event. "I was among a roomful of schoolchildren against whom he played a simultaneous exhibition game," he recalled. "At one stage of the game, I offered him a draw. He looked at me, then at my board, picked up his rook and my bishop and, in a thick Russian accent, asked me why I had made him the offer. It was my first lesson in piece evaluation and his spurning my offer made me realise that you don't always get a draw when you offer one."
As of this writing, the most influential academy in Chennai, and arguably the country, is Ramesh's Chess Gurukul. At the 2015 World Youth Olympiad in Porto Carras, Greece, students from Ramesh's academy won more golds (five) than Russia (four). Chess Gurukul is located in an enormous T. Nagar bungalow, next to the Tamil Nadu BJP headquarters.
"There are many factors that make Chennai a chess hotspot," Ramesh explained. "We have a long history. The Indian chess federation was based in Chennai for many years and there have been big patrons for chess in the city, such as N. Mahalingam of the Sakthi Group."
A dollar-billionaire industrialist from the town of Pollachi in western Tamil Nadu, Mahalingam sponsored many of the state's players and events. He served as the president of the All India Chess Federation and the Tamil Nadu State Chess Association. In the 1980s, when it was difficult for Indian players to constantly travel abroad, Mahalingam organised FIDE-rated tournaments in the country.
Young Viswanathan Anand benefited greatly from this. Not only did he achieve the IM norm—one rung below GM—by winning the Asian Junior Championship in Coimbatore in 1984, he also got his final GM norm at a tournament organised by the Sakthi Group in 1987. Sakthi Group-sponsored tournaments are a big draw for rated players even today.
An era was laid to rest in 2013: Carlsen, the young prince, had been crowned in the king's backyard.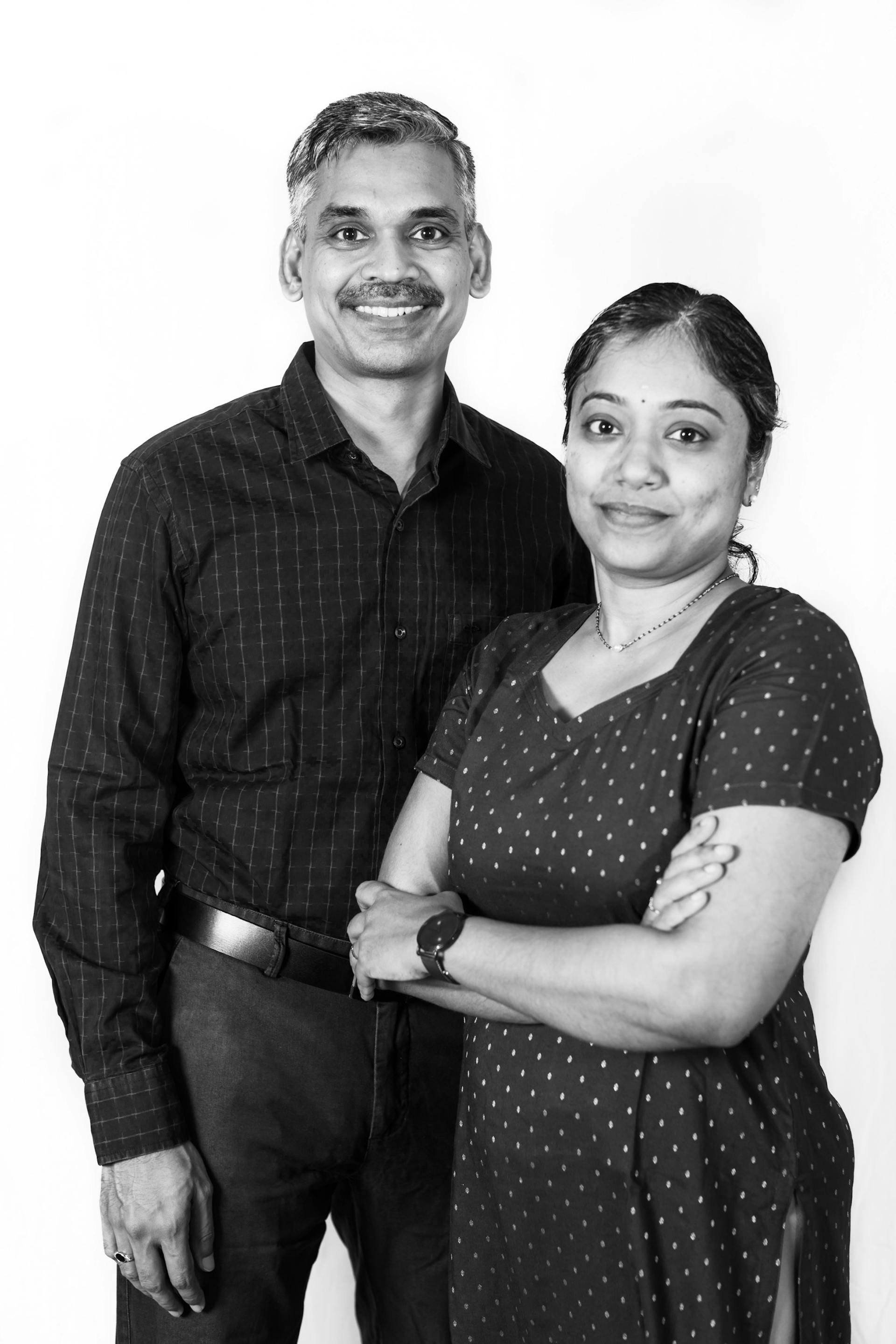 For a community so invested in an intellectually intense and highly competitive individual sport, the Chennai chess scene is surprisingly lacking in drama, according to Ramesh. "The chess community here is pretty tightly knit and there is not much politics among players. In chess, each tournament goes on for 10 days, so people spend a lot of time with each other and inevitably become close."
Ramesh has a convincing theory about why Chennai took to chess the way it did. "I think compared to Mumbai or Delhi, people in Chennai, at least the middle class and lower middle-class people are more conservative. They are more focused on building a strong career, getting good grades, good jobs. Chess fits in well with this way of thinking."
Three
E
ventually, any comprehensive account of Chennai chess must come back to dwell on Anand. When, on 24 December 2000, he won the FIDE World Chess Championship, he became not only the first Indian but the first Asian to achieve the feat. Vladimir Kramnik and Garry Kasparov were absent, because the Russians had split from FIDE and were playing under the auspices of the Professional Chess Association. This had made it seem like an "incomplete" title.
But all doubts were laid to rest in 2007, when Anand was crowned the undisputed world champion after beating Kramnik in Mexico City. (The rift between FIDE and the breakaway PCA was bridged in 2006.) In 2013, Chennai hosted the World Championship for the first time. Reigning world champion Magnus Carlsen beat Anand in front of a home crowd that included then chief minister J. Jayalalithaa. In a sense, an era was laid to rest: Carlsen, the young prince, had been crowned in the king's backyard.
Almost everyone I spoke to about chess in Chennai mentioned Anand as one of the reasons they took up or continue to be involved in the sport. Many of India's current GMs have been Anand's "seconds"—assistants who help the primary player with match practice and research.
Anand declined to be interviewed for this piece. In a brief phone conversation, his wife and manager Aruna said, "When he started playing, there were unstructured centres where people would just meet and play. It is vastly different from the hundreds of chess academies and centres in Chennai today."
Susan Ninan reiterated Anand's influence by pointing to the sheer number of workshops and tournaments in Chennai. Last month, Anand announced that he has partnered with investment firm WestBridge Capital to start a chess academy where he will personally mentor the country's most promising talents. The first cohort of five includes Pragg, Gukesh and Vaishali. For Pragg, Anand is not just an influence but also a supportive mentor. In some of the tournaments he plays online, Pragg calls his avatar "Indian Anand."
L
ast year, Pragg played a lot of tournaments online. Chess was quick to adapt to a world in the throes of the coronavirus pandemic. No travel means that the online ecosystem, which was already developing well, has been buzzing with activity. Leading the charge has been world champion Carlsen, who is creating a portfolio of digital chess properties under his own brand, called Play Magnus. He also turns up abruptly in online blitz tournaments, calling himself "Dr Drunkenstein" and trash-talking opponents.
While there are occasional classical tournaments, the most popular format online is the five-minute blitz game. Websites such as ChessBase.com, Lichess.org, Chess24.com, and Chess.com are now popular hosts. Speaking to The Times of India in November last year, Nick Barton, Chess.com's director of business development, revealed that their follower count on the live-streaming platform Twitch doubled between the months of May and September. The website then claimed to have added 2.5 million members after the October release of the hit Netflix series The Queen's Gambit, about a young American prodigy navigating her way through personal demons and the Cold War chess scene.
In mid-May, during the third phase of the nationwide lockdown, Pragg played in the Sukoon Resort Indian Chess League event on Chess.com. He was part of the team that represented Ramesh's Chess Gurukul. They lost the first few games, then staged a dramatic comeback and made it to the final, in large part due to the performance of GM Karthikeyan Murali. The stage was set for a "Super Final" between Pragg and Nihal Sarin, the 16-year-old GM from Kerala representing the Superkids Chess Academy. With both players down to 10 seconds on their clocks and only a minute of the game remaining, the commentators on the livestream called a win for Sarin's white.
But once again, Pragg proved himself to be the master of the great escape by defending his black king with only a knight for company. "Oh my god!" a commentator exclaimed, when he realised what was happening. "Praggnanandhaa holds (for the draw)!"
On a phone call after training sessions one day in peak lockdown, Ramesh told me that he has been teaching online for over 15 years. "Many of my students travel for tournaments and we are used to interacting online." He sets up conference calls with his students and uses software designed by ChessBase. Classes are typically seamless except when there is trouble due to poor internet connections. This is a challenge that FIDE is having to think about a lot, especially since patchy links controversially decided the result of its marquee event.
Last August, FIDE took the Chess Olympiad online. A total of 163 nations competed. The Indian team comprising Anand, Vidit Gujrathi, Koneru Humpy, Harika Dronavalli, Nihal Sarin and Divya Deshmukh took on Russia in the gold medal clash. Unfortunately, even as the final was underway, Sarin and Deshmukh experienced connectivity issues due to power outages in their neighbourhoods. After much deliberation, FIDE took the call of announcing both nations as joint-winners of the Olympiad. It was a damp squib to end an otherwise enthralling tournament.
Back in Padi, Rameshbabu and his family have spent more time together during the lockdown than they have since Pragg began playing professionally. The parents are happy about this but the children seem to be of a different mind. "It's fine to receive coaching online," Pragg told me, "but I can't wait to play for real again, go compete in tournaments. I hope all this ends quickly."
T
wo years ago, at the Blitz tournament in Kolkata, Pragg was playing Anand. His navy blue blazer—with the India logo stitched on its pocket—was one size too large. In typical Pragg fashion, with big beady eyes, he looked into the on-stage camera a few times. A gentle rocking motion of his head and torso betrayed the fact that he was shaking his legs under the table.
Watching Pragg over the board gave the impression that his nervous energy is diffused rather than concentrated. Anand, on the other hand, was being Anand—muttering his calculations wordlessly, one elbow almost always on the table, all that mental work evenly and tautly coiling around itself.
The man steadily opened more than a two-minute time advantage over the boy. By amping up the pressure on the white king using his knight and queen, he laid a masterful trap to snare Pragg's white queen. When one of Anand's pawns advanced unchallenged towards a promotion, Pragg stuck a hand out to signal his surrender. Even as Anand signed the result sheet for the arbiter, Pragg couldn't stop himself from asking if his fifteenth move was the blunder that turned the game. And the legend, in the tongue of the city that both he and the prodigy call home, said velile poi pesalam. Let's go outside and talk.
Sibi Arasu is a Bengaluru-based independent journalist who primarily writes about the environment and climate change. A Madras-person at heart, Arasu also enjoys exploring and writing about all things Chennai. His other work can be found at sibiarasu.contently.com. He tweets @sibi123.